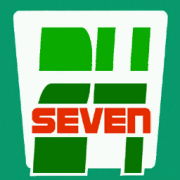 24/7 (also written as 24-7) is a chain of convenience stores in the USA
Description
Edit
the stores are well spread all over San Andreas, and have almost always a different appearance from the outside, but from inside they are almost all the same, with only minor aesthetic alterations; for example, Bitch'n' Dog Food cans are up for sale in only one store. You can spot a lot of things in every single store, like Love Juice, Cherry Popper ice-cream or pizzas from Vice City.
There are also several arcade games in every 24/7 which can be played. Other than providing the ability to purchase food from vending machines, the 24/7 stores in San Andreas, with the exception of the Commerce location Roboi's Food Mart, which is the site of the Roboi's Food Mart Courier Mission and becomes an asset property (although the store carries a different name, the interior of Roboi's is identical to that of a 24/7, indicating the two chains are likely related).
Ad blocker interference detected!
Wikia is a free-to-use site that makes money from advertising. We have a modified experience for viewers using ad blockers

Wikia is not accessible if you've made further modifications. Remove the custom ad blocker rule(s) and the page will load as expected.